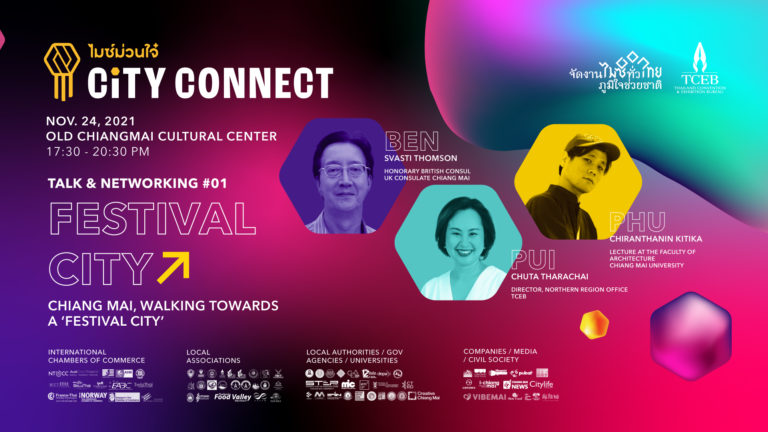 Some may say Chiang Mai is a festival city by nature. With year-round events, big and small, popping up from everywhere. At times, communities take the lead. Many a time, the city government creates the traditional festivals. University students put up theatre and film happenings. Why are festivals so important for the city? Its economic impact? Community-building? Tourism attraction? Or is it also socially and culturally vital? 
Join us at the first MICE MUAN JAI city connect talk & networking event on 24th November 2021, 5:30-8:30PM at Old Chiangmai (map). 
Share, explore, learn and network:
Meet with like-minded people who are interested in the festivities of Chiang Mai
Find out what YiPeng/Loykrathong Festival 'of the people' is all about.
How government agencies like TCEB are supporting cities dream to become festival city
What are Chiang Mai's outlook and connection with the world? Similarities with Edinburgh, another festival city from afar
———————————
Date: Thursday, 24 November 2021
Time: 17:30 – 20:30 hrs.
Location: Northern Science Park
Entrance fees: complimentary – ONLINE or ON-SITE – registration required