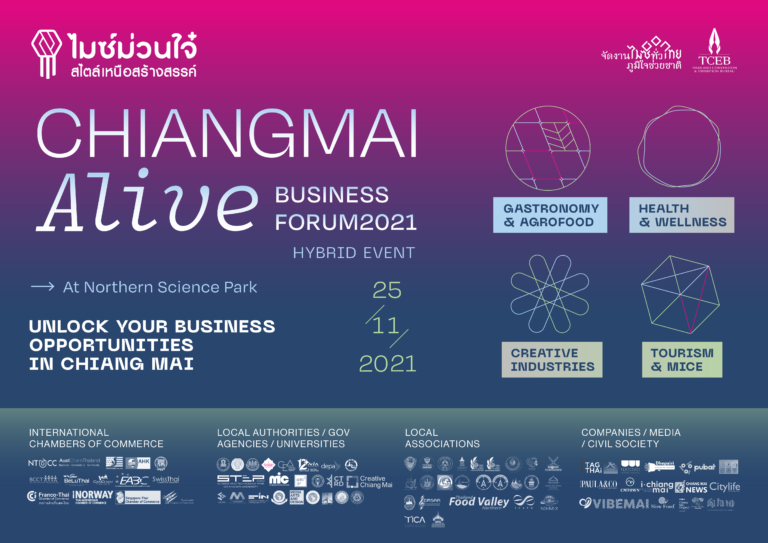 During the past 2 years, COVID-19 has hit a hard chord on Chiang Mai. But the city is on the move for a rebound. Businesses, amid hardship, still soar; there's a way out yet for this city of resilience and beauty.
Chiang Mai is alive from:
-> Underground buzz of the health-tech startup ecosystem following the growth of health innovation districts.
-> continued development in the gastronomy/agrofood scene – a closer collaboration between small-scale farmers, growers, restaurants, and education institutes completing the whole supply chain.
-> new ventures in the creative industries; the support of many government agency matchmakers to revitalize local districts in the heart of town.
-> the re-building of its tourism/MICE industry towards a more sustainable future.
Within the event, you'll meet more than 200 fellow entrepreneurs, established players, SMEs, and startups via the international chamber networks and top business associations. You'll also learn and witness the resilient business sectors in Chiang Mai and how the city is alive through all these years. 
 Come and join us at the event!
———————————
Date: Wednesday, 25 November 2021
Time: 12:30 – 18:00 hrs.
Location: Northern Science Park
Entrance fees: complimentary – ONLINE or ON-SITE – registration required