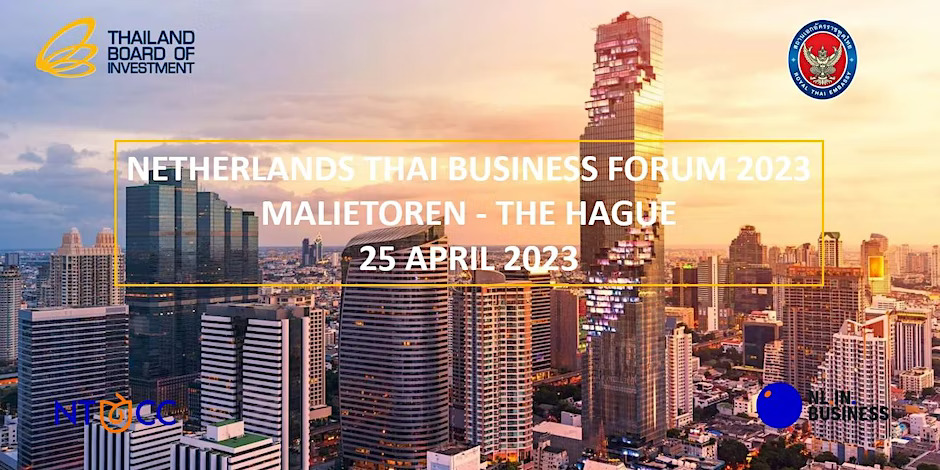 Netherlands Thai Business Forum 2023
BOI Thailand invites you to attend this year's Netherlands Thai Business Forum to hear about the latest business opportunities.
Date and Time:
Coming soon, date postponed beyond April 25th
Register now for the Netherlands Thai Business Forum. The annual event for the Thai and Dutch business community in the Netherlands.
Are you looking to do business in Thailand or ASEAN? What are the latest opportunities in Thailand and the region? Which support is available for your company to become active in Thailand?
Come and join us at the Netherlands Thai Business Forum on Tuesday 25 April from 10.00am-13.00pm CET.
At the event you will hear from Thai and Dutch experts how you can benefit from the many opportunities there are for Dutch business in Thailand and how BOI Thailand supports companies setting up in Thailand.
Several Dutch companies from different sectors that are already active in Thailand will be present and happy to share their experience. Experts from government and industry organisations both from Thailand and the Netherlands can advise you on your next steps into Thailand.
Organised by the Board of Investment (BOI) Thailand in collaboration with the Royal Thai Embassy The Hague – NLinBusiness – NTCC