by Pattarada Sangnark, Marketing and Communications, Netherlands-Thai Chamber of Commerce
Thai Asia Pacific Brewery (TAP) held an opening ceremony of the project "Brewed by the Sun" to announce the installation of a solar energy farm under HEINEKEN's Brewing a Better World sustainable development strategy, on the19th of May 2022 at Thai Asia Pacific Brewery, Nonthaburi. Mr. Remco van Wijngaarden (Netherlands Ambassador to Thailand), Mr. Sujin Chaiyachumsak (Nonthaburi Provincial Governor), and Mr. Hans van den Born (Executive Director of NTCC) were invited to witness HEINEKEN's afford towards the environment.
"Brewed by the Sun" is a sustainable project from Thai Asia Pacific Brewery, partnered with Blueleaf Energy, that aims to reduce the environmental affect of the production process by using solar energy. 
Over 2,900 solar panels were installed in the solar farm with a total area of four acres of land, which is equivalent to two football fields. The farm is capable of generating 30 percent of the electricity, utilized within brewery. This amount of electricity refers to the production of 26 million cans of beer(320ml.) or the electric usage of 736 households.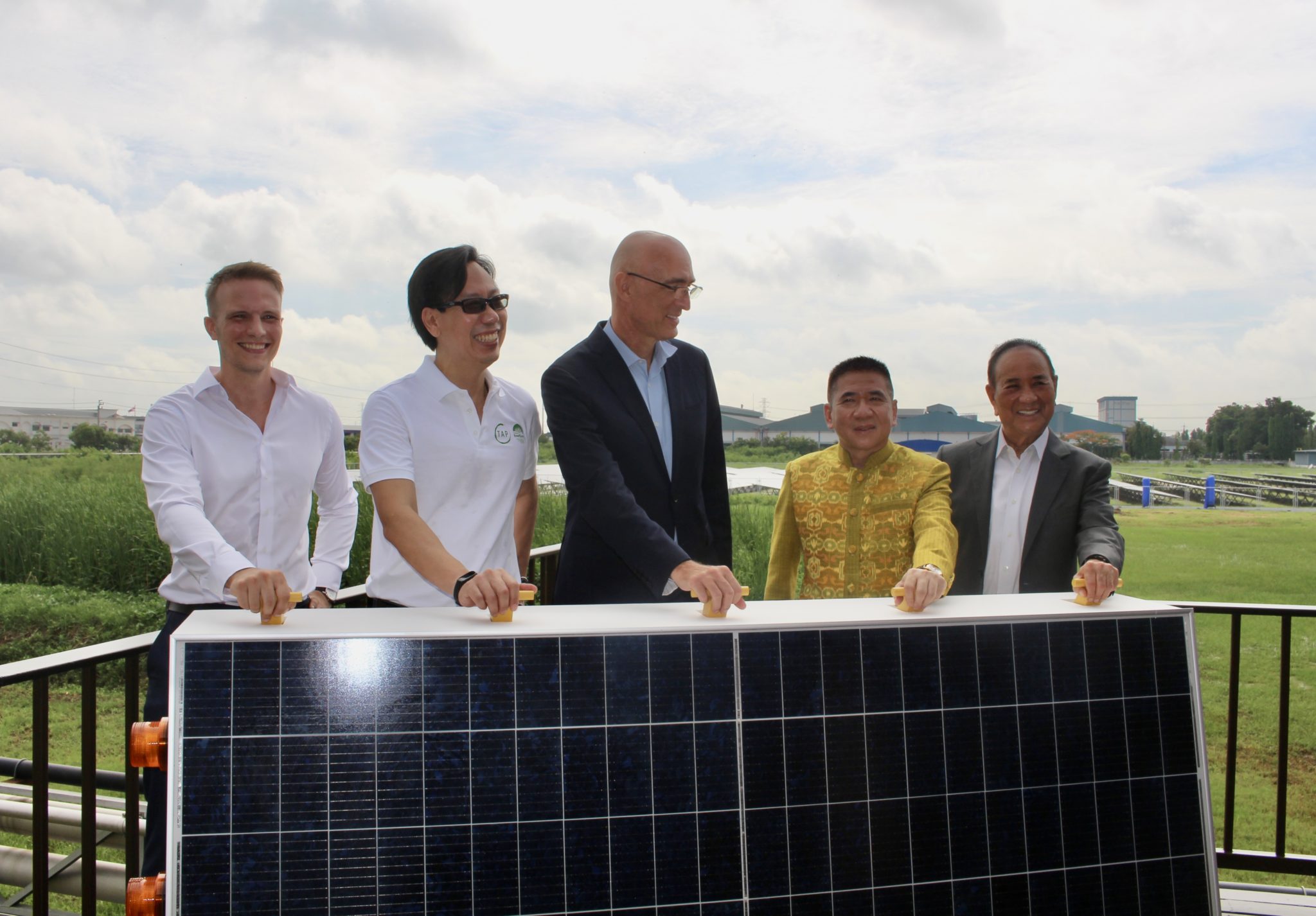 This solar farm is one of the projects that Thai Asia Pacific Brewery focuses on to contribute to HEINEKEN's global sustainability strategy or "Brew a Better World 2030" in a unique way that is aligned with HEINEKEN'S® GLOBAL SUSTAINABILITY STRATEGY.
To ensure a healthy environment for current and future generations, TAP set a 2030 Environment & Sustainability Roadmap (E&S). TAP's Environmental and Sustainability focus area by reducing its environmental footprint from beer production activities through the adoption of renewable energy in the form of solar power at its production sites
TAP's environmental sustainability agenda focuses on reaching carbon neutrality, maximizing circularity, and conserving every drop of water with the roadmap below:
2022: Zero Landfill – Now at 99.6 % left only 0.4% (municipal waste)
2025: 100% renewable electricity in production, reduce CO2e by 12,600 tons/year
2030: 100% renewable energy in production, reduce CO2e by 21,300 tons/year
This roadmap of sustainability initiatives will raise the bar with new commitments for the environment, social sustainability, and responsible consumption putting Thai Asia Pacific Brewery on a path to net zero, and a fairer and healthier world.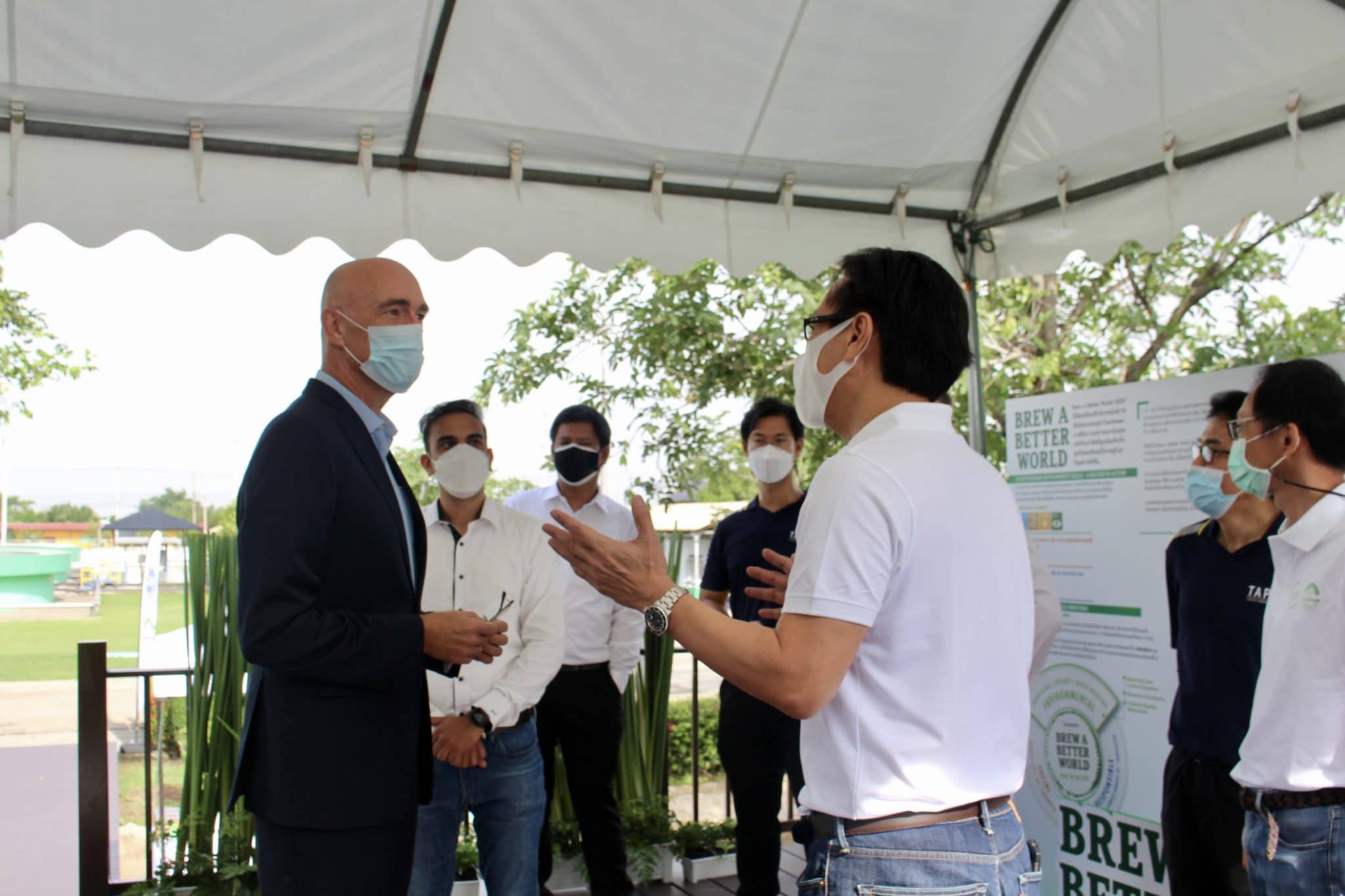 "In everything we do, we are ensuring a healthy environment for current and future generations. This is an important milestone in our efforts to reduce our CO2 output for our next growth chapter. Our ambition and targets are in line with the UN Sustainable Development Goals and achieve results that meet HEINEKEN's commitment on our path to net zero. Everyone has a role to play in contributing to climate action, and we see this as our responsibility to act now."

Thum Chee Yuen, Managing Director of Thai Asia Pacific Brewery